---
Smartfridge Service App
Innovation
With the evolution of network and digital technology, shoppers are growing accustomed to the benefits of digital and the prospect of its advancement towards a connected commerce and intelligent shopping. To drive shoppers, it begins by recognising their basic needs and habits – the grocery list and their wants to-reduce food waste.
To show innovation in the identification and conceptualisation of new ideas or transformation of existing ideas,
Define and implement innovation and learn techniques that will develop ideas that could turn into new business ventures.
I started analysing the current customer experience and understanding its touchpoints. With the user research, I wanted to understand the customer's needs, motivations and pain points. These findings show the process of the idea development:

Understand user experience (customer development interviews, ethnography, survey) Customer Journey (identify needs, divergent thinking and task flows)Prototype (sketch and paper prototype)Validating concept….iterate, iterate
The visual below shows the present customer experience for grocery shopping and the future option.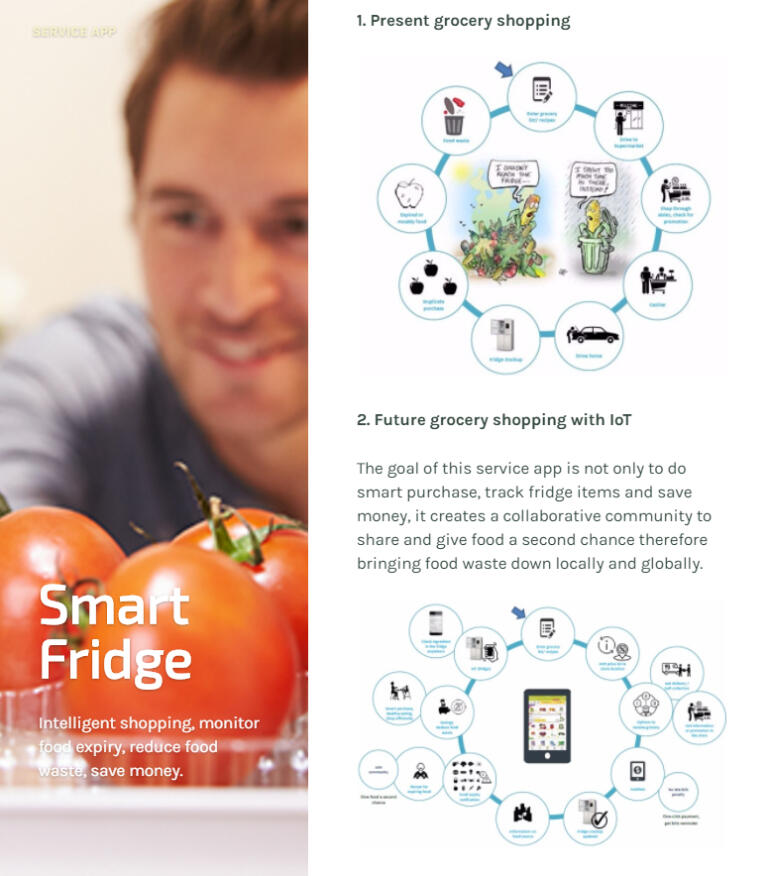 Through digitalisation of the grocery list, product price, retailers' offer; tracking and get notification on food expiring dates; get recipe and dietary recommendation; give food a second chance bring together the values to –

consumers to provide their needs for convenience, knowledge, choice and valueretailers to deliver values in every interaction through different channelsboth consumer (and retailer) can monitor purchasing behaviour and have shared responsibility to help tackle food waste
The next step would be to build a task flow to walk through the user interactions for each story. This helps to simplify interactions and ensure easier user experience for the consumers. The main goal is to simplify the process and make it as intuitive as possible to engage consumers.
---